Nirvana on Fire: Expanded Edition
Prepare yourself for a journey of terror and intrigue on the far-flung moon of Bodhisattva 2a. Nirvana on Fire: Expanded Edition, the newest addition to Magnum Galaxy Games Mothership RPG universe is coming!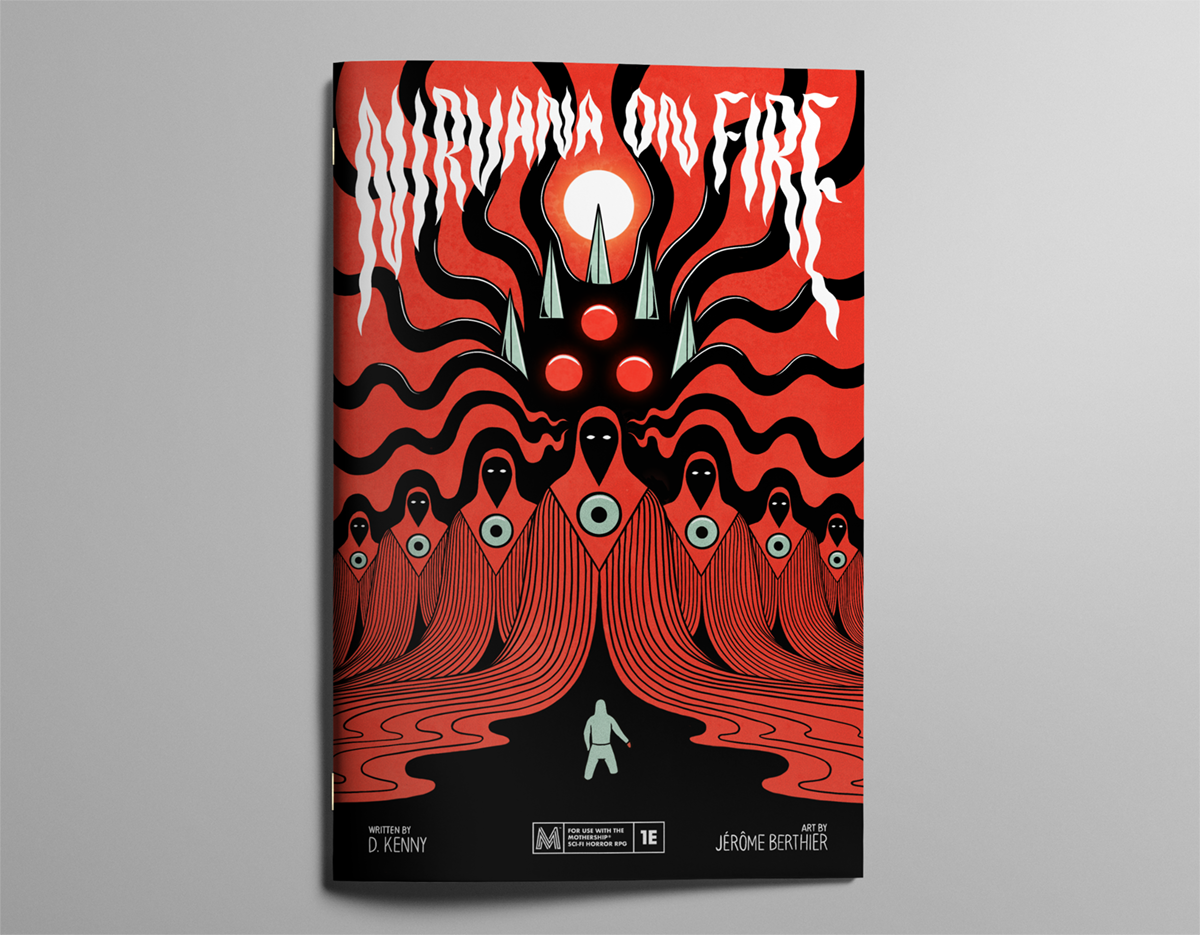 This 32-page adventure is packed with the sci-fi horror elements players love - there's out-of-control biotech, Machiavellian scheming, and a revolution bubbling just below the surface. But beware, the danger doesn't stop there. Your crew will also face off against a murderous AI that thinks itself a Buddhist deity while seeking to unravel a DNA-melting mystery that threatens to consume everything in its path.
Nirvana on Fire: Expanded Edition takes everything you love from the original and builds it into a masterpiece of art, design and adventure. Whether you're a fan of the first edition or just looking for a fresh take on sci-fi horror, this adventure is sure to satisfy.
So gather your prayer beads and get ready to take on the horrors of Nirvana on Fire: Expanded Edition. Will you survive the machinations of the AIs and uncover the truth behind this bubbling cauldron of calamity, mayhem and mystery? Only time will tell.
The Kickstarter is LIVE! Click here to pledge now!